Dear Friends and Colleagues,
It gives us great pleasure to invite you to OASIS 7 (Optical Engineering and Science in Israel) of ILEOS (The Israel Lasers and Electro-Optics Society). The meeting will be held on 1-2 April 2019 in Tel Aviv, Israel.
The fields of optics, electro-optics, and photonics continue to grow rapidly in Israel, especially over the last few years. It is estimated that there are more than 10,000 optics and electro-optics professionals involved in seven universities, several colleges and over 400 companies in Israel.  The OASIS meetings present the latest advances in the field of electro-optics worldwide, as well as aim to be a showpiece for Israeli optics, electro-optics and laser research and technologies. The OASIS6 meeting was held in Tel Aviv in February 2017 with more than 1,000 participants. Four distinguished scientists gave plenary talks, more than 100 lectures were given in 13 sessions, 60 companies exhibited their products and there was a large delegation of European companies.
The OASIS7 meeting will focus on encouraging interdisciplinary research as well as international cooperation. The meeting program reflects some of the areas of current interest in modern optics, including sessions on Non-linear Optics, Spectroscopic and Optical Sensing, Micro and Nano-Optics, Electro-Optics in Industry, Ultrafast Phenomena, Defense and Optical Engineering, Solar Energy, Atomic and Quantum Optics, Medicine and Biology, Optical Engineering, Lasers and Applications, Electro-Optics Devices and Optical Fiber Lasers.
The conference will host again distinguished plenary speakers.  In addition, there will be several keynote speakers and over a hundred lectures in thirteen sessions. The target audience includes optical scientists and engineers working in these fields.
We encourage students from all institutions of higher learning to participate in this meeting. We will have short tutorials that will introduce students to modern topics in electro-optics. OASIS7 will expose them to the latest research and development, and help them interact with representatives of Academia and Industry.
I invite you to actively participate in our seventh OASIS meeting.
Prof. Abraham Katzir
Chairman, Organizing Committee
PLENARY SPEAKERS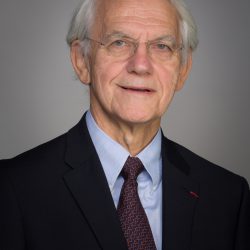 Professor Gérard Mourou,
Nobel Prize Winner
École Polytechnique
Palaiseau, France
Lecture Title: Passion Extreme Light
CLIPS OF ELECTRO OPTICS INDUSTRIES IN ISRAEL
OASIS 7 Will Present A Platform Where Science, Technology, Academy, And Industry Meet.
At OASIS 6, a number of excellent scientists gave lectures in 13 sessions, 60 companies exhibited products and there was a delegation of 25 large European companies.  It is expected that OASIS 7 will be even better.
TARGET AUDIENCE:
Worldwide representatives from academia, commercial companies, military, government, scientists, executives, engineers, and technical experts, that serve opinion leaders, decision makers and developers in the field of electro optics.
MAIN FEATURES:
 A meeting place for personalized one-on-one meetings and networking opportunities
 An Extensive Exhibition area will showcase new technologies and achievements in the field of Optical engineering and research.
World-renowned scientists as keynote lecturers, from Israel and abroad, in parallel sessions with prominent industry leaders
 A full day of poster presentations
Oasis 2019 Conference and Exhibition will be set as a milestone,
and a major focal point for executives, and leading key decision makers worldwide.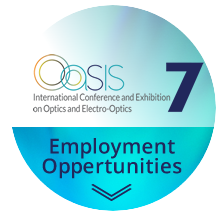 CONFERENCE VENUE
The Oasis 7 conference will take place in Tel Aviv, Israel. A city known for its innovation, culinary excellence and beautiful beaches.
The David InterContinental is situated at the southern end of Tel Aviv's beachfront promenade, with spectacular views over the Mediterranean Sea. Known as one of Tel Aviv's top luxury hotels, this venue is one of a kind. With newly renovated rooms and suites,  the hotel offers a high level of style and luxury with exceptional customer service. Guests at The David InterContinental Hotel can enjoy the superb facilities including outdoor pool, spa and wellness center, and a choice of five hotel bars and restaurants.
PARKING
Full day parking at the David InterContinental Hotel is 60₪. After parking your car, please take your ticket to the coding machine located opposite the registration desk to fix the fee at the set conference parking price.